In the News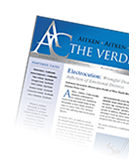 Have you read our latest copy of The Verdict? This full color pamphlet reveals the diligence our firm spends to achieve every accomplishment and prepare for trial. Click here to view our latest copy. It may take a while to download this PDF file (5 MB).
Another Successful Palm Springs Seminar

From April 4 through April 6, 2014, over 200 attorneys from across the state descended upon the desert for the CAOIE/ OCTLA Palm Springs Seminar.  Celebrating its fifth year since being reborn after a lengthy hiatus, this year's seminar represente...

OC Register Warns About Sightings of Mountain Lions

A recent front page article in the 13 February 2014 issue of the OC Register warned about the dangers of cat country.  After a double sighting of mountain lions in the Whiting Ranch Park, officials have increase patrols and warnings.  Aitken Aitken...
View The Verdict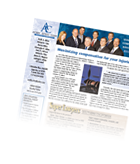 AITKEN * AITKEN * COHN Spring 2012 Newsletter Click here to read our Newsletter. It may take a while to download this PDF file (5 MB).
In The Community
The Lawyers at Aitken * Aitken * Cohn donate hundreds of hours of work on pro bono and charitable activities. Learn more about our work in the community.
Orange County Performing Arts Center
Wylie Aitken was featured by Coast Magazine because of his dedication and passion for the arts and arts education. Click here to read, "Wylie Aitken, Philanthropist and Civil Trial Lawyer: Save the Arts."